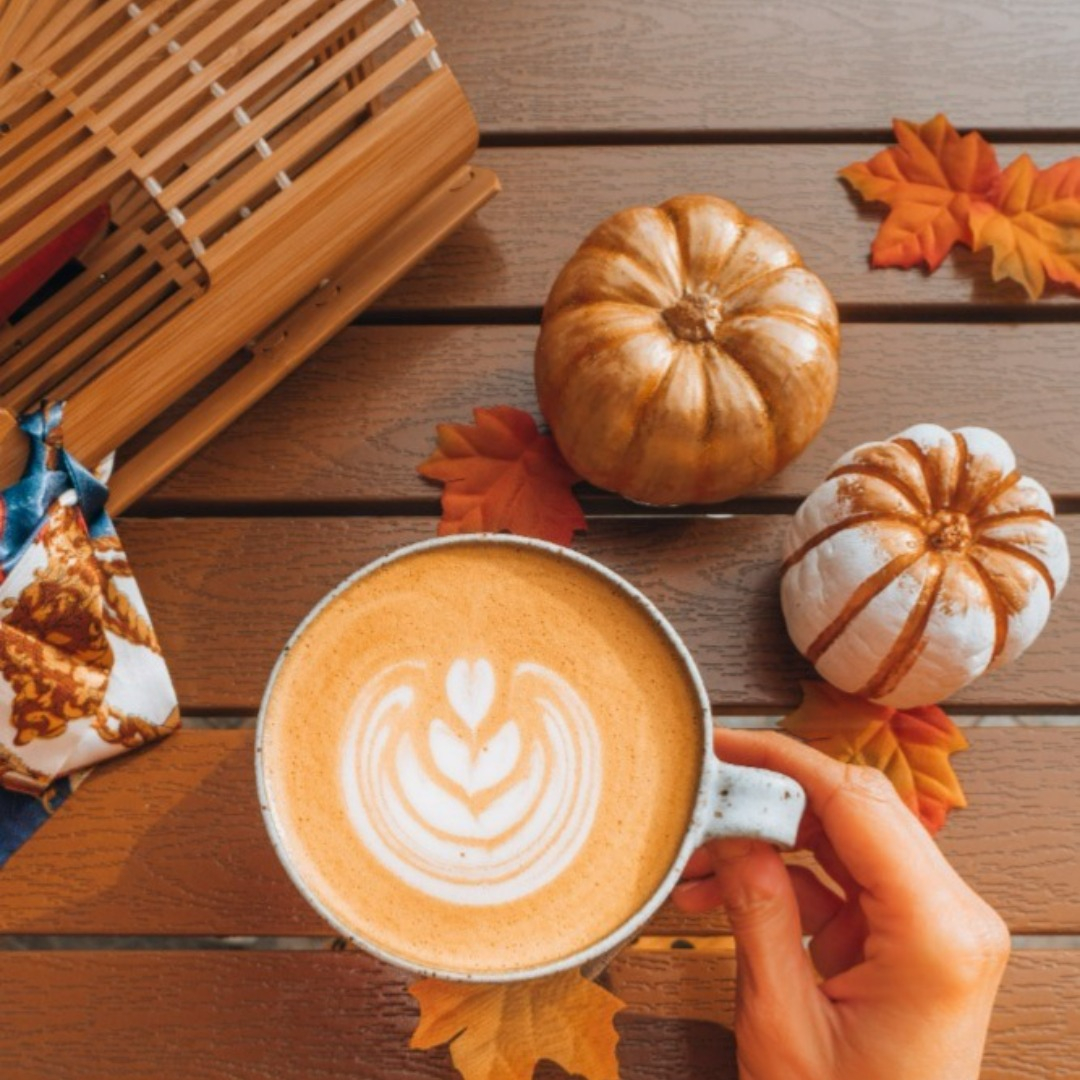 Pumpkin Spice and all things nice!
Homemade Pumpkin Spice Latte
As all the leaves are falling on the ground and the evenings are closing in, we all want to be cosy and warm. A Pumpkin Spice Latte is a seasonal favourite so we thought we would share our favourite recipe.
Top Tip: We recommend you use our Lounge blend or Fusion blend as they work perfectly with lattes.
We also recommend making a batch of the dry spice mix so you can just take a teaspoon of it when you need it rather than having to take out ALL the spices every time you want this delicious latte. Keep it in a jar and it will last for ages.
Batch pumpkin spice mix.
1 teaspoon of ground nutmeg
1 teaspoon of ground ginger
1 teaspoon of ground cloves (the tiniest drop!)
1 teaspoon of cinnamon (add more if you prefer)
(You can double, triple or quadruple this recipe if you want to have more of this spice ready to go.)
Latte Ingredients
2 cups milk (dairy or non-dairy)
2 tablespoons pumpkin puree
1 to 3 tablespoons sugar, depending on your taste
1 tablespoon vanilla extract
1 teaspoon of pumpkin spice mix
1/2 cup hot Artessa coffee
Whipped cream (optional)
DIRECTIONS
Add the milk, pumpkin puree, and sugar to a saucepan over medium heat.
Heat until hot, but do not boil.
Remove the saucepan from the heat and whisk in the vanilla, spices, and coffee.
Pour and enjoy.
You can top it with whipped cream if that's your preference.